W4W|2020 Thursday, May 21st
Women 4 Wellness aims to improve the health of area women through preventative education, health promotion, free screenings, and tests. Our goal is to help women and men become involved in their health care and to help them take the steps necessary to live healthy lives. 
W4W Mission Statement
Women 4 Wellness strives to increase health awareness and healthy behaviors among women of the Flathead Indian Reservation and Lake County, by bringing together service providers and other organizations at a single location.  The event focuses on health education and disease prevention by offering free or low-cost health screenings and information designed specifically for women.
W4W offers a one-day event open to all community members to utilize the services available from service providers from the local and surrounding areas.  Some screenings that will be available include but are not limited to: bone density ultrasound, immunizations, mental health services, breast exams, cervical screenings, thyroid gland examinations, chiropractic screening, men's health, vision screenings, and many more.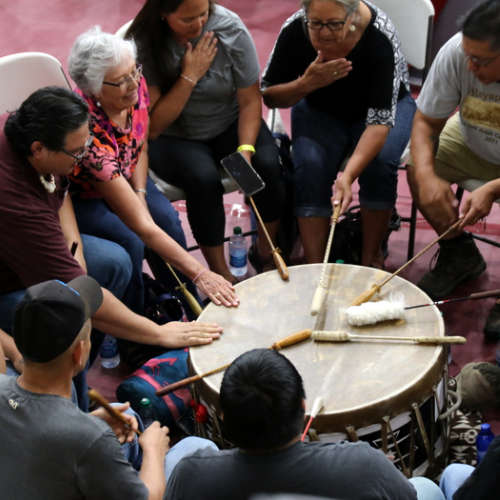 The Center for Prevention and Wellness is a SKC Department.
Salish Kootenai College is accredited by the Northwest Commission on Colleges and Universities.
Salish Kootenai College | PO Box 70 | 58138 US Highway 93 | Pablo, MT 59855 | 406.275.4800.
Special thanks to Steve Pickel for the use of his photography steve@andersonbroadcasting.com